FREE L2X Masterclass: SR Advanced Topics SRTE and Flex-algo
You've requested it and here it is… Segment Routing Advanced Topic Masterclass: SRTE and Flex-algo
The best way to get a handle on the complex and ever-changing world of network traffic patterns is through an in-depth understanding of how it all fits together.
This event will give you that level of knowledge, as well as provide insights into new ways we can use Segment Routing (SR) within our networks for greater efficiency while also improving customer experience with automation.
This event is brought to you by L2X Australia with Willy Meier, L2X's very own solution architect with more than 15 years of experience in Service Provider Eco-system developing solutions to help SPs to simplify and automate network operations.
DATE OF MASTERCLASS
5th of May, Thursday, from 9AM – 12:30 PM
MASTERCLASS FEE:

FREE
If you would like to join this masterclass on advanced Segment Routing topics SRTE and Flex-algo, please register by clicking the button below.    

SPECIFIC TOPICS TO BE DISCUSSED
Segment Routing Recap
SRTE Policies
On-demand Nexthop
Flex-algo Overview
Lab and Demo
Q&A
MORE ABOUT THE SPEAKER: WILLY MEIER
Willy Meier has more than 15 years' of experience providing SPs with solutions to automate their network operations, simplify policies across geographies, optimise data centre use cases for ROI & sustainability as well as enhance security posture through automation of threat defence strategies at scale.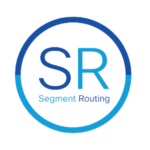 This masterclass only accepts a limited number of attendees so if you are keen to attend, please REGISTER today to ensure your slot.
If you have any questions, please reach out to jlagayan@l2x.tech for assistance.
We will see you on the 5th!
---
---

Share This Story, Choose Your Platform!