We connect certified professionals,
reliable partners and revolutionary tools.
We are a Cisco Premier Certified Partner.
For decades, we've been partnered with Cisco to offer transformation, good ideas and ideal forms of working. With Premier Architecture Specialization, Advanced Security Architecture Specialization and Collaboration SaaS Authorization certifications, we're one of Cisco's Premier Certified Partners.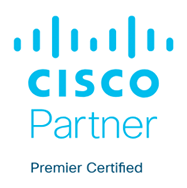 Advanced SP Architecture
Specialization Certified

Collaboration SaaS
Authorization Certified

Advanced Security Architecture
Specialization Certified

To us, true connection is about reliability, quality, diversity and creativity. Our technical experience combined with our human values helped us to make powerful, inspiring connections along the years.